 Watch us make an Otago short film! As PULLING UP STUMPS progresses, we'll be featuring behind-the-scenes photos. Explore our unique set. Learn more about our props. Follow the adventures of Giovanni. And discover our local heroes.
---
THE WOOLSHED
A Set is Half the Story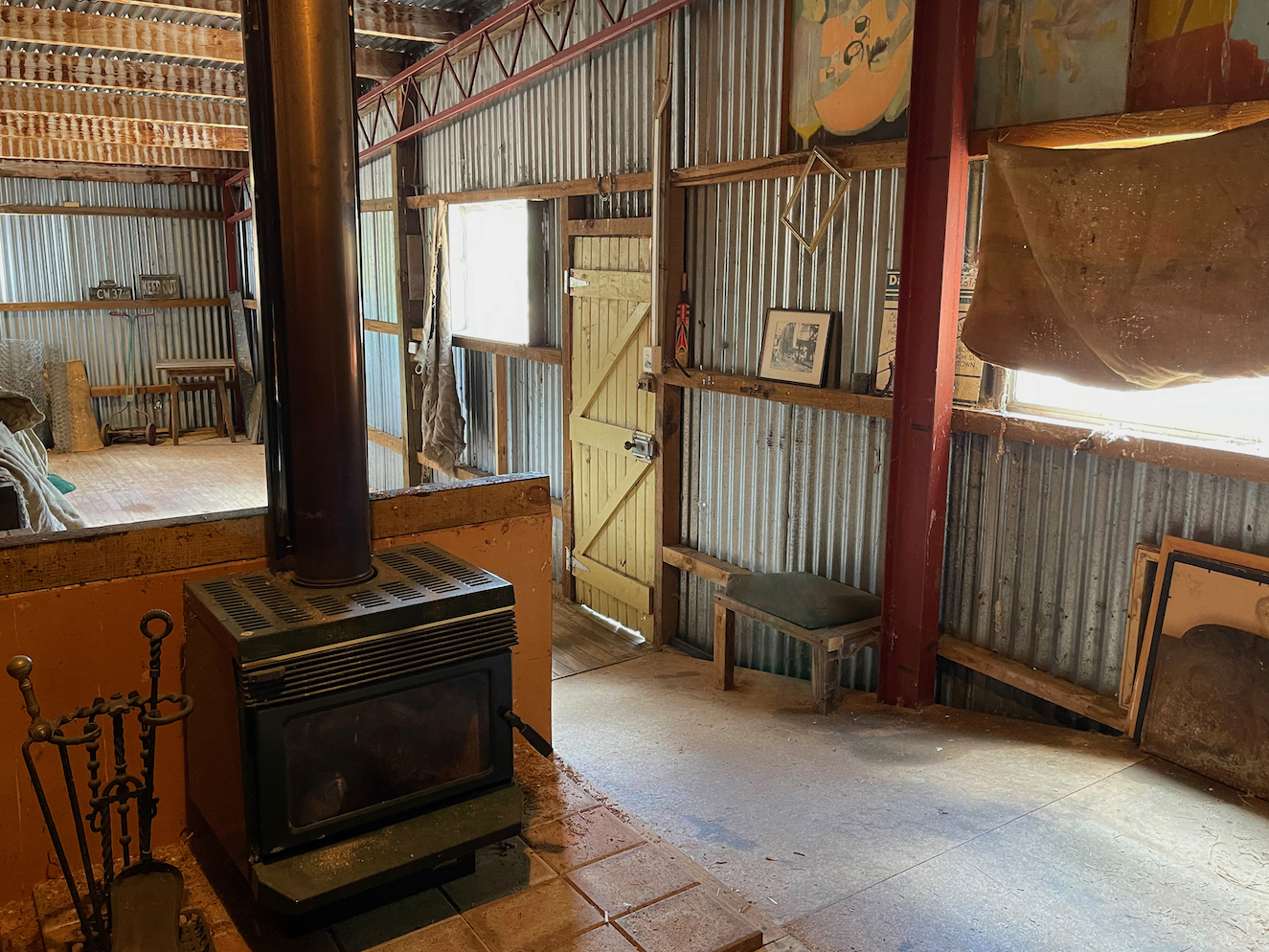 Meet "Bertha"—a classic, no-nonsense Otago woolshed. Like many Southern sheds, she's made of corrugated iron & braced with steel girders. But she's seen some changes in her lifetime.
With the farm gone, she's been divided into smaller sections and converted into a workshop. Instead of housing sheep, she now keeps an old man dry and warm.
PRACTICAL SET CHALLENGES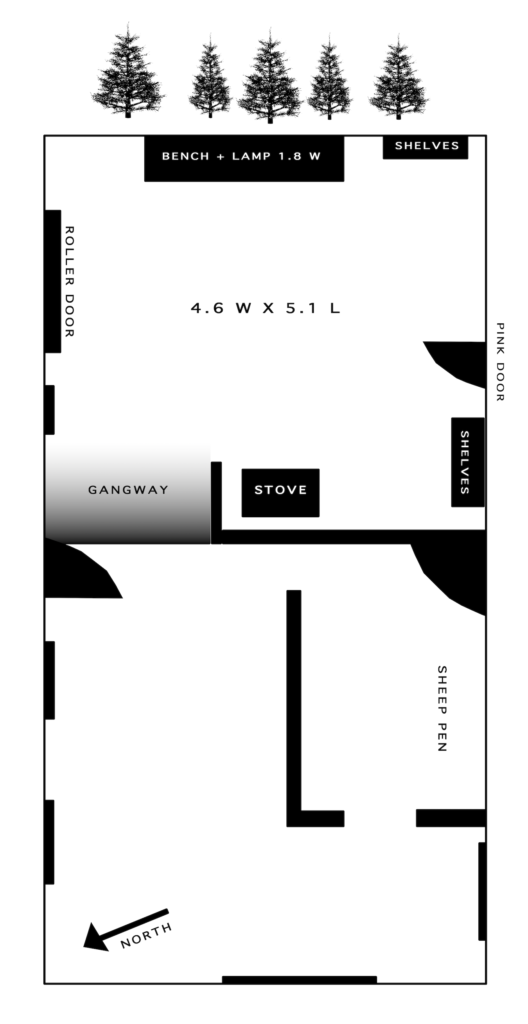 HEAT: On summer afternoons, Central Otago can reach 30º C/86º F in the shade. Asking cast & crew to stand around in a tin can is a tough one! We're borrowing fans.
NOISE: As soon as rain hits the roof, it sounds like a cannonade. And soon as the sun warms the metal, Bertha goes "Snap, Crackle & Pop." We're planning our dialogue scenes around the weather.
LIGHT: Woolsheds can be gloomy places. Bertha has more windows than her Otago peers, but we're bringing in a few practical lighting sources so we're not in the dark.
SOUND: Metal creates an echo chamber. Fortunately, we have one interior wall that's wooden. However, that still leaves us with a set that's "acoustically bright." We plan to use soft furnishings like blankets and lots of wood scraps to soak up the sound.
LAYOUT: PULLING UP STUMPS is an intimate film, but we don't want it to be limited to close-ups. So we're working on a choreography of camera moves in a tight space. Happily, there are lots of lovely horizontal & vertical lines to complement figures within the frame.
PROPS & TOOLS
Tales of Central Otago Farming Life
This summer, we're rounding up tools & farming equipment that tell the story of our
Older Bloke
. He has been an Otago sheep farmer & family man for 50+ years and we want the background clutter to reflect his vocation.
In our excavations, we've come across Hayes fencing tools (Otago), Pirelli cable (Southampton, UK), and Sunbeam cutters (Chicago, USA). Farming is an international affair in the South Island.
We've also been told stories about family members who have made:
Handwritten notes & measurements on every available surface
Chalk outlines of their tools on wooden slats
Ad hoc storage using jar lids that have been screwed into place
We welcome any memories you have of Otago sheds. We'd also like to give a special "shout-out" to old farming families in Arrowtown & Queenstown who are helping us find the right tools! Watch this space as we unearth more unique items.
GIOVANNI THE ROOSTER
Meet a Bird of 1,001 Talents
The true star of our film is Giovanni, a Queenstown-based rooster who has already flexed his wings in a short film. When MAUNGA CASSINO wrapped, Giovanni was adopted by a local family.
Giovanni is not a bird to be taken lightly. Over the summer, he got into a fearsome scrap with a dog. He emerged undefeated. And without his tail feathers.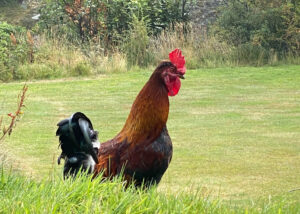 SUPPORT & ASSISTANCE
Thank You to Our Donors!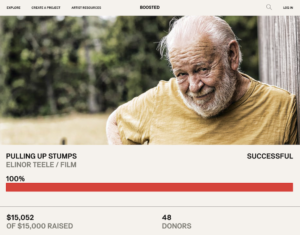 The PULLING UP STUMPS fundraising drive kicked off with a successful Boosted crowdfunding campaign in November 2022! Thanks to the generosity of friends & whanau around the world, we were able to begin pre-production.
With love & gratitude to:
Rita & David Teele | Marcy & Dan Lyman | Jeff & Clasina Robinson | Bill & Rekha Littlewood | Yvonne & Tod Whitaker | Ginni & David Spencer | Marc St. Pierre & Joseph Jefferies | Brian King | George Taylor | Anne Meyer | Jim & Kathie Groves | Lauren Ashly Suchecki | Erin & Joe Murdie | Alenka Zeman | Sue Marshall | Maddy Maxwell | Dan Kenney | Rhys Thorp | Steve & Sue Harris | Hunter Hadfield | Ellen Murray | Nadia Dick | Emma Brooks | Patti Teele | Betsey & Paul Horowitz | Fiona Robinson | Mary & Tom Spittle | Gwen Isaac | Joslyn Jensen | Carol Gribble | Gaye Grove | Lauren Thornhill | Leanne Higgins | Sheryl Plew | Lynne Whitford | Alyson Seeger | Morgan & Pat Jones | Lindsay Christopher Son | Southern Screen Pictures (Marilyn Hudson) | Paul Philpy | Whitney Oliver | Phillida Perry | Dick & Deb Carlson | Bridgette Tapsell
Thank You to Our BTS Family!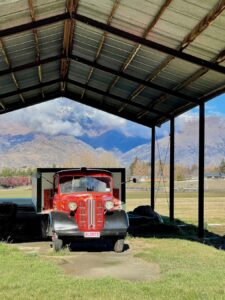 It takes a province to raise a film. We wouldn't be on this adventure without the support of locals in Arrowtown, Queenstown & Otago. They have given us their advice, their expertise, their hospitality, and their patience.
Many thanks & blessings to:
Jay Cassells | Ben & Rebecca Teele | Pauline Lawrence | Craig & Val McMillan | Spike & Sue Wademan | Rowan Wademan | Tom & Helen McPhail | Jo Boyd | Pat & Morgan Jones | Stuart Griffiths & Nicola Jackson | Roger & Kay Healy | John Allan | Nic MacAllan | Ella Mills (Giovanni's Owner) | Barbara Griffin (Provisions of Arrowtown) | Friday Lunch Staff (Postmasters Kitchen & Bar) | Erin & Joe Murdie | Whitney Allen | Julian Knights | Jo Wright | Lyn Milne | Anne Rodda | Oweena Frew | Alison Price (Wakatipu High School) | Richard Burdon | Mark Burdon | Jane & Mick Burdon | Bizz MacFarlane | Steve Farquharson (Farkey the Sparky) | Garry Hall (Roofer) | Dave Gibson | Ben Wilson & Amanda Dorset | Carlos Williams | Kate Ross & Lucy Moore | Astrid Boore | Michael Patterson | Kahli Scott (Film Otago Southland) | George Dawes (Short Film Otago) | Dale Corlett (NZFC) | Jude McLaren (NZFC) | Patricia Watson (WIFT NZ) | Olivia Egerton (Te Atamira) | Flynn Robson (Boosted) | Kaye Parker | Gareth Moon | Celia Offwood | Jae Frew | Michael O'Sullivan | Annabel Davies | Mandy Horan | Adam Martin | Amy Newbury | Michelle Freeman