Join our family! We welcome social media supporters who believe in Otago-based projects. Explore the bios of our Otago crew and industry colleagues, learn about our local student volunteers and Arrowtown caterers, or follow our visual adventures on Instagram.
---
ELINOR TEELE
Writer/Director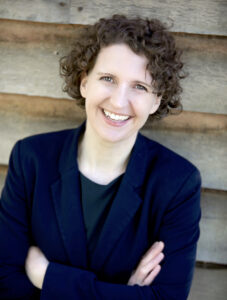 Elinor Teele is a screenwriter, theatre actor & director, and HarperCollins author with family ties to Arrowtown. (Her parents, David & Rita Teele, are co-authors with Val McMillan of FADING FAST: IMAGES OF NEW ZEALAND'S RURAL SOUTH. Read the Otago Daily Times article about the book.)
PULLING UP STUMPS is her debut as a film director.
1/2 Brit and 1/2 Yankee, Elinor has led a peripatetic life. Born & raised near Boston, Elinor immigrated with her family to Aotearoa New Zealand in her early teens.
She earned her undergraduate degree at the University of Otago before traveling to the UK for postgraduate work. She holds a Ph.D. in Old English Literature from the University of Cambridge.
Her first middle grade book, THE MECHANICAL MIND OF JOHN COGGIN (Walden Pond Press/HarperCollins), received a Kirkus Star. Her second novel, THE TREASURE OF MAD DOC MAGEE (Walden Pond Press/HarperCollins), was based on Arrowtown in the aftermath of the Otago Gold Rush and was a Junior Library Guild Pick.
In the role of director, she created STUDS TERKEL'S AMERICAN CENTURY, an interactive theatre production that dramatized verbatim interviews of 20th century Americans.
A few years ago, Elinor turned to filmmaking. Her screenwriting portfolio features diverse, character-driven dramas with a unique sense of place.
Elinor currently has two optioned works in development:
DILL is a US period feature with producer Nerissa Williams Scott of TCGT Entertainment. DILL was chosen as a Daily Reads selection for the Roxbury International Film Festival. Nerissa was also selected for the PGA Create Lab/Fellowship from 2022-2023 with this project.
LONDON SPARROW is a UK TV Series with producer Daniel Kenney of New Colony Film. LONDON SPARROW was selected for the Filmarket Hub UK Online Pitchbox.
---
ALUN BOLLINGER NZCS (ALBOL)
Cinematographer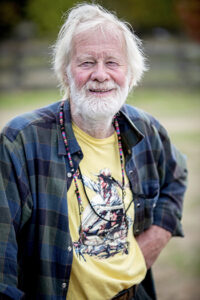 Born in 1948, Alun Bollinger's extensive career began at the age of 17 as a cinecamera trainee with the New Zealand Broadcasting Corporation where he shot news, current affairs, and documentaries for television. After leaving the Corporation, aged 20, he became a freelancer and was involved with feature work from the beginning of the new wave of New Zealand cinema.
AlBol's work features in numerous high-profile New Zealand projects such as the quintessential GOODBYE PORK PIE (DP; Director: Geoff Murphy); and MR WRONG, BREAD AND ROSES, WAR STORIES, PERFECT STRANGERS and LOVELY RITA (Camera Operator & DP; Director: Gaylene Preston).
He has been the eye behind HEAVENLY CREATURES, FORGOTTEN SILVER, THE FRIGHTENERS (DP), and LORD OF THE RINGS (Second Unit; Director: Peter Jackson); WHAT BECOMES OF THE BROKEN HEARTED, END OF THE GOLDEN WEATHER, and CAME A HOT FRIDAY (DP & Camera Operator; Director: Ian Mune); and VIGIL and RIVER QUEEN (DP; Director: Vincent Ward).
AlBol became a Member of the New Zealand Order of Merit (MNZM) – for services to cinematography in 2005 and received an Arts Foundation Laureate Award in 2006.
He is a member of the New Zealand Film and Television School Trust and offers occasional master-classes and lectures at film schools. Much sought-after for his skills as a Director of Photography, AlBol prefers to spend at least half the year away from the film business, working on other projects back at his home in Blacks Point, near Reefton on the West Coast of the South Island, where he and his wife Helen live among their extended family.
View the YouTube video on AlBol's work with Peter Jackson or learn more about Gerard Smyth's documentary BAREFOOT CINEMA: THE ART AND LIFE OF CINEMATOGRAPHER ALUN BOLLINGER, screened nationally at 2008 Film Festivals and on Television One.
---
EMMA MARTINI
Co-Producer: FrameUpMedia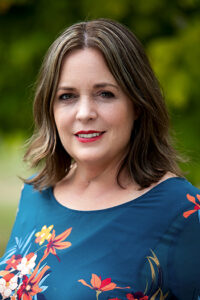 Based in Ōtautahi/Christchurch, Emma Martini is a South Island producer with 25 years of experience in the film & TV industry.
Over the course of 20 years with WhitebaitMedia, she has produced works like the iconic WHAT NOW, THE ERIN SIMPSON SHOW, and TAKE THE MIC. Her most recent role at Whitebait was as the co-creator and producer of the animated co-production series DARWIN AND NEWTS, which is now in 8 languages across 50 countries.
In her role as an independent producer with FrameUpMedia, Emma is currently working on an 8-part children's drama series called MĀUI AND ELVIS that is in the final development stages. She is also producing a Young Adult (YA) feature film by author Jack Hartley called BENEATH OUR FEET and an animated preschool series.
Her love for scripted story, strong characters, and local narratives has also seen her support some exciting short film projects being made in Aotearoa New Zealand.
Emma is a board member for her local school and a community representative on the Selwyn District Council Creative Communities Committee.
---
PHILLIDA PERRY
Co-Producer: Perrys Road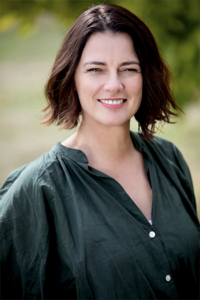 Phillida Perry is a writer, producer, and philanthropist with a successful legal and business background. She has a long history in the arts, starting George Perry Gallery in early 2000s and exhibiting many senior artists in her Tauranga Gallery. She is chairperson of The Tauranga Art Gallery Foundation.
In 2021, Phillida started Daughter, a production company dedicated to female empowerment stories with director, Gwen Isaac.
In 2020, she produced the award-winning short documentary SIOUXSIE & THE VIRUS, with mentorship from Loading Docs via their 'Revolution' series. It was awarded best film in the Long Story Shorts competition and has been viewed over 358,000 times online. Daughter has developed this short into a feature documentary called MS. INFORMATION with Alex Reed, Bloom Pictures Limited, lead producer. It is scheduled for release in mid-year 2023.
Phillida is in post-production on GOOD KUNST, a film that celebrates 13-years of shared art experiences by an all-women art buying collective. She has a documentary series, COLLECTOR COLLECTOR, in development, and she's supporting writers Tracey Slaughter and Liam Hinton on their adaptation, THE LONGEST DRINK IN TOWN, for the screen.
She is also developing a drama series, WHERE TO FIND ME, which is sourced in her family's six-generation farming history in Wairarapa, New Zealand.
---
BRETT MILLS
Executive Producer: Queenstown Camera Company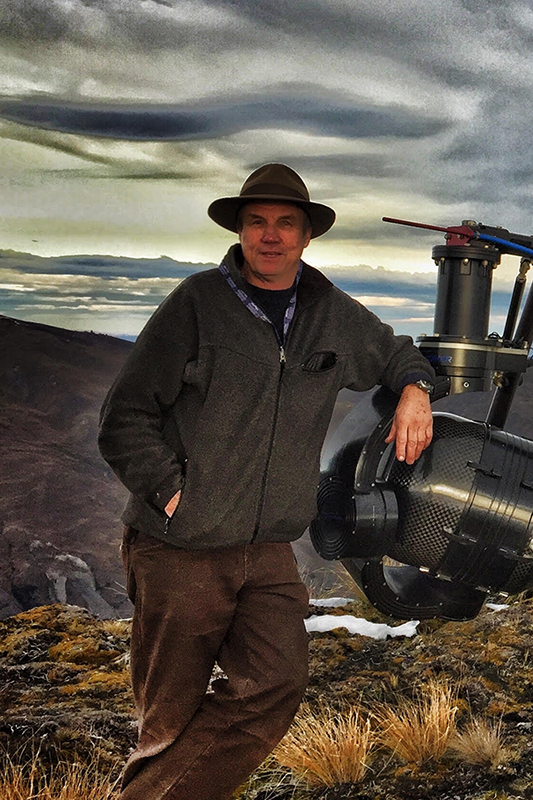 Brett Mills is the owner & director of the Queenstown Camera Company, an independent and boutique camera house in Queenstown.
Born & bred in Queenstown, Brett has impeccable local roots. He's the great-grandson of the first provedore on Queenstown's steamship, the T.S.S. Earnslaw, which launched in 1912. He's also the son of well-known skier, Johnny Mills.
Brett worked as an electrical apprentice with the local power board before he heard the siren call of film. In 1980, he was asked to look after a generator for A WOMAN OF GOOD CHARACTER, produced by Grahame McLean and set in the Moke Valley. Taking care of the generator led to an ad hoc lighting technician role on the film. And that led to work on UTU as a generator operator.
For the next five years, Brett worked his way up through the lighting department, graduating to gaffer on Bruno Lawrence's THE QUIET EARTH. He has also worked as a gaffer on ILLUSTRIOUS ENERGY, HEAVENLY CREATURES, and 10,000 BC.
In 1987, Brett decided to move back to Queenstown and make it a film hub. He started by purchasing a 6K light for $27,000—the biggest light he could buy. Over subsequent years, he gradually began to build up his arsenal of lighting cranes, cameras & lenses.
Today, Queenstown Camera Company is known for its top-of-the-line gear, including an impressive array of Arri Alexas. Countless producers of commercials, TV dramas, and feature films now shoot in the Otago area.
In addition to providing gear for high-flying productions, Brett also makes a point of fostering local talent. He has been an Executive Producer (EP) on scores of independent short films shot in Otago, including MILK, BLOOD AND GOLD, and WAY SOUTH, as well as Kiwi features such as THE INLAND ROAD, STRAY, and IN PASSING. This kind of invaluable grassroots support has led to jobs for local crew and training for student volunteers.
VISIT QUEENSTOWN CAMERA COMPANY
---
SOUTH ISLAND TEAM MEMBERS
PULLING UP STUMPS was made by a host of experienced Otago & South Island creatives & crew members! Visit their directory & website links below or read more about the talented locals involved in our film project.
NORTH ISLAND TEAM MEMBERS
We'd also like to celebrate our North Island allies:
---
STUDENT VOLUNTEERS
The Jack's: Jack Smillie & Jack Trounce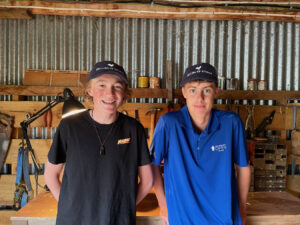 We were delighted to welcome "The Jack's" to Team Stumps! Jack Smillie and Jack Trounce are Year 12 students at Wakatipu High School.
The Jack's are Queenstown-based videographers, directors, editors, sound designers, and drone operators. They have worked together on a number of local projects, including Under the Ice and Desolate Remnants.
The Jack's acted as production runners and behind the scenes videographers/photographers during the shoot. In return for their work, they received an official IMDB credit on the film, a special koha from Film Queenstown Lakes, written references, portfolio samples, and more.
VIEW JACK SMILLIE'S YOUTUBE CHANNEL
VIEW JACK TROUNCE'S YOUTUBE CHANNEL
Rudi Beavan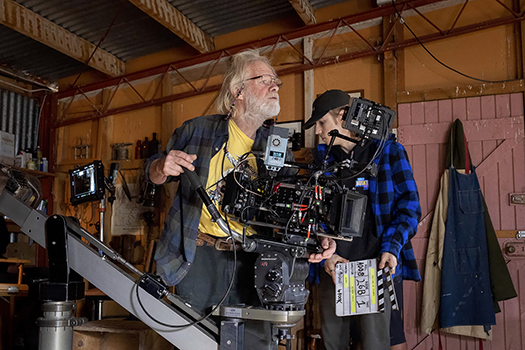 Rudi Beavan served as clapper loader, continuity checker, and all-round helper on PULLING UP STUMPS!
He graduated from Christ's College last year and is now launching his filmmaking career in Queenstown and the South Island.
Rudi specialised in media studies during high school, but he has been working with cameras all of his life. He's interested in being involved in every area of production, particularly in the sound department.
In this photo, Rudi is supporting AlBol, famed Kiwi cinematographer.
---
LOCAL CATERERS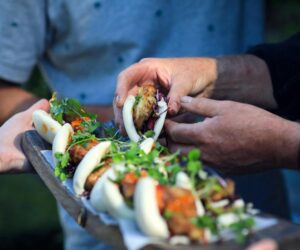 Provisions of Arrowtown is all about fresh, modern & seasonal food. This beloved Arrowtown establishment offers an all-day menu as well as fast & easy healthy counter food and baking.
Café food is all made on site, along with tasty breads, bagels & pastries that are baked daily. In addition to the café, Provisions also provides catering services.