Join our family! We welcome social media supporters and Executive Producers who believe in Otago-based projects. Explore the bios of our Otago crew, learn about our local student volunteers and Arrowtown caterers, follow our visual adventures on Instagram, or contact Emma Martini (Co-Producer) to start a conversation.
---
ELINOR TEELE
Writer/Director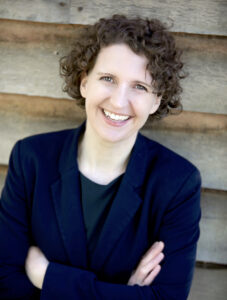 Elinor Teele is a screenwriter, director, and HarperCollins author with family roots in Arrowtown. Her parents, David & Rita Teele, are the co-authors with Val McMillan of FADING FAST: IMAGES OF NEW ZEALAND'S RURAL SOUTH. Read the ODT article about the book.
Elinor earned her undergraduate degree at the University of Otago and holds a Ph.D. in Old English Literature from the University of Cambridge.
Her first book, THE MECHANICAL MIND OF JOHN COGGIN (Walden Pond Press/HarperCollins), received a Kirkus Star. Her second, THE TREASURE OF MAD DOC MAGEE (Walden Pond Press/HarperCollins), was based on Arrowtown in the aftermath of the Otago Gold Rush and was a Junior Library Guild Pick.
In the role of screenwriter, Elinor is currently working on 2 optioned projects: LONDON SPARROW, a UK TV Series with New Colony Film, and DILL, a US period feature with TCGT Entertainment.
In the role of actor & director, she created STUDS TERKEL'S AMERICAN CENTURY, an interactive theatre production that dramatized verbatim interviews of 20th century Americans. To learn more about her work, visit her website, elinorteele.com, and read her biography.
---
ALUN BOLLINGER (ALBOL)
Cinematographer
Born in 1948, Alun Bollinger's extensive career began at the age of 17 as a cinecamera trainee with the New Zealand Broadcasting Corporation where he shot news, current affairs, and documentaries for television. After leaving the Corporation, aged 20, he became a freelancer and was involved with feature work from the beginning of the new wave of New Zealand cinema.
AlBol's work features in numerous high-profile New Zealand projects such as the quintessential GOODBYE PORK PIE (DP; Director: Geoff Murphy); and MR WRONG, BREAD AND ROSES, WAR STORIES, PERFECT STRANGERS and LOVELY RITA (Camera Operator & DP; Director: Gaylene Preston – 2001 Laureate).
He has been the eye behind HEAVENLY CREATURES, FORGOTTEN SILVER, THE FRIGHTENERS (DP), and LORD OF THE RINGS (Second Unit; Director: Peter Jackson); WHAT BECOMES OF THE BROKEN HEARTED, END OF THE GOLDEN WEATHER, and CAME A HOT FRIDAY (DP & Camera Operator; Director: Ian Mune); and VIGIL and RIVER QUEEN (DP; Director: Vincent Ward).
AlBol became a Member of the New Zealand Order of Merit (MNZM) – for services to cinematography in 2005 and received an Arts Foundation Laureate Award in 2006.
He is a member of the New Zealand Film and Television School Trust and offers occasional master-classes and lectures at film schools. Much sought-after for his skills as a Director of Photography, AlBol prefers to spend at least half the year away from the film business, working on other projects back at his home in Blacks Point, near Reefton on the West Coast of the South Island, where he and his wife Helen live among their extended family.
View the YouTube video on AlBol's work with Peter Jackson or learn more about Gerard Smyth's documentary BAREFOOT CINEMA: THE ART AND LIFE OF CINEMATOGRAPHER ALUN BOLLINGER, screened nationally at 2008 Film Festivals and on Television One.
---
EMMA MARTINI
Co-Producer: FrameUpMedia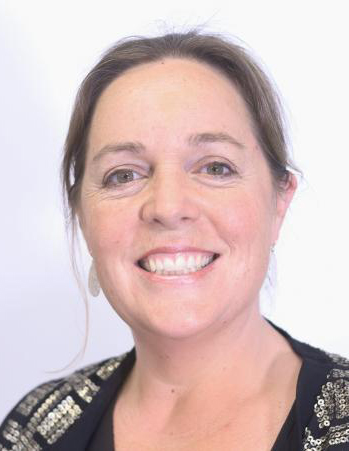 Based in Ōtautahi/Christchurch, Emma Martini is a South Island producer with 25 years of experience in the film & TV industry.
Over the course of 20 years with WhitebaitMedia, she has produced works like the iconic WHAT NOW, THE ERIN SIMPSON SHOW, and TAKE THE MIC. Her most recent role at Whitebait was as the co-creator and producer of the animated co-production series DARWIN AND NEWTS, which is now in 8 languages across 50 countries.
In her role as an independent producer with FrameUpMedia, Emma has two projects currently in development. Her love for scripted story, strong characters, and local narratives has also seen her support some exciting short film projects being made in Aotearoa New Zealand.
Emma is a board member for her local school and a community representative on the Selwyn District Council Creative Communities Committee.
---
PHILLIDA PERRY
Co-Producer: Daughter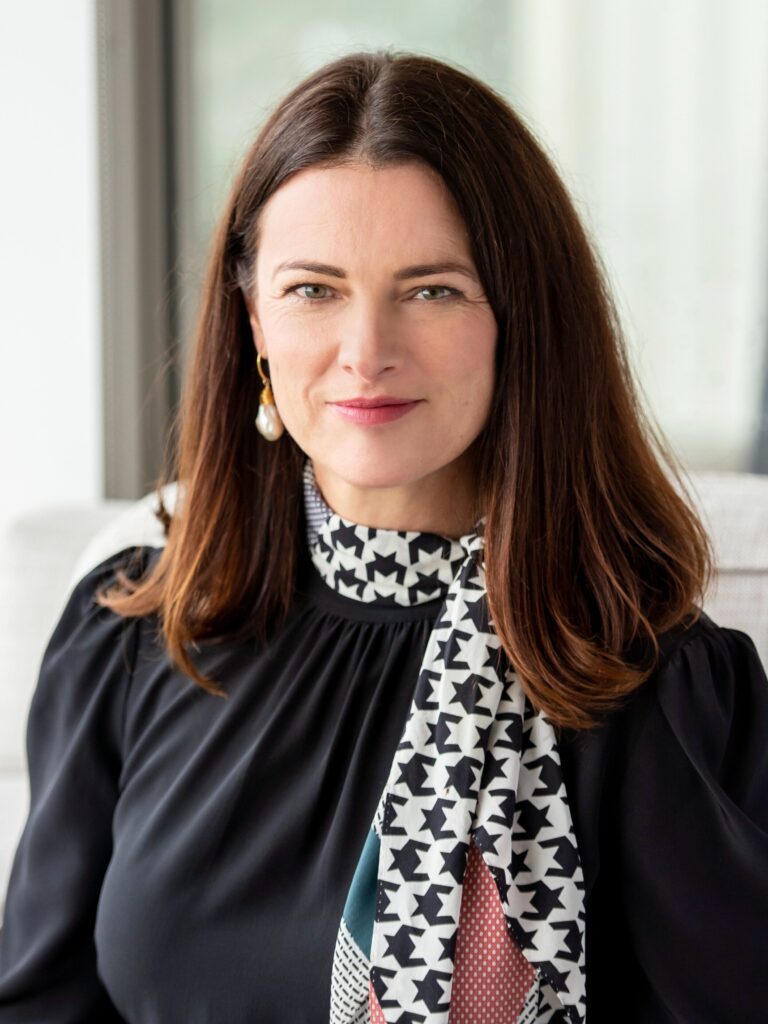 Phillida Perry is a writer, producer, and philanthropist with a successful legal and business background. She has a long history in the arts, starting George Perry Gallery in early 2000s and exhibiting many senior artists in her Tauranga Gallery. She is chairperson of The Tauranga Art Gallery Foundation.
In 2021, Phillida started Daughter, a production company dedicated to female empowerment stories with director, Gwen Isaac. In 2020, she produced the award-winning short documentary SIOUXSIE & THE VIRUS, with mentorship from Loading Docs via their 'Revolution' series. It was awarded best film in the Long Story Shorts competition and has been viewed over 358,000 times online.
Daughter is developing MS. INFORMATION into a feature documentary with Alex Reed, Bloom Pictures Limited, lead producer on this project. Phillida is also in post-production on KUNST, a film that celebrates 13-years of shared art experiences by an all-women art buying collective.
---
SOUTH ISLAND TEAM MEMBERS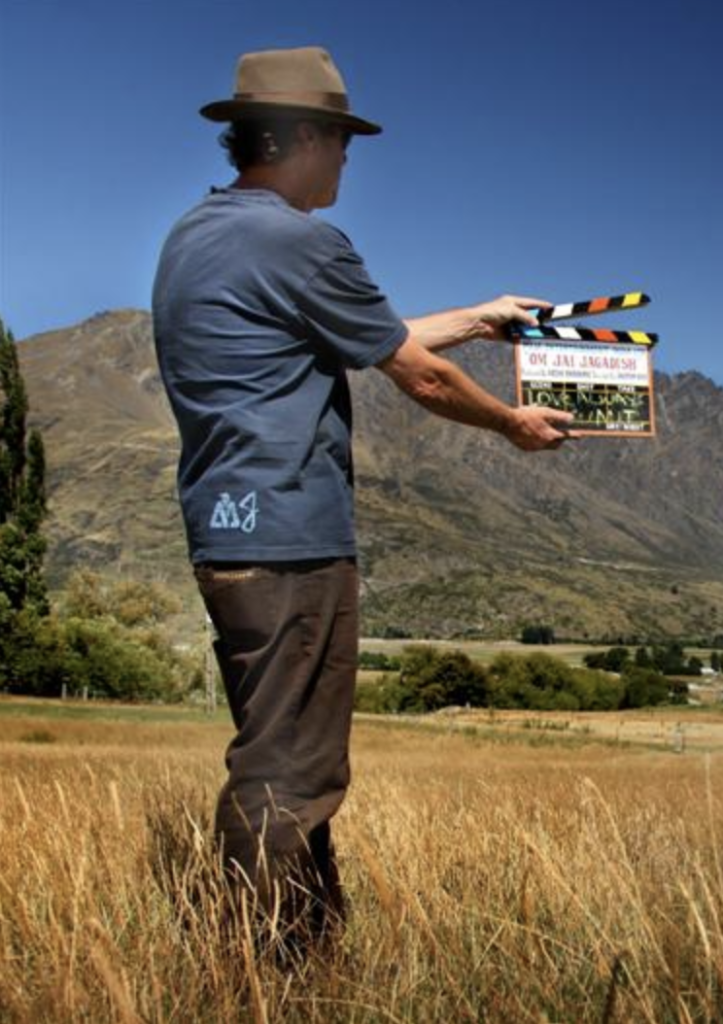 We're doing our utmost to enlist as many Te Waipounamu/South Island and Otago creatives as possible into our team.
Elinor is currently based in Arrowtown; Emma is based in Ōtautahi/Christchurch; and AlBol is based on the West Coast. Learn more about the talented locals involved in our project to-date.
We'd also like to celebrate our:
---
STUDENT VOLUNTEERS
Jack Smillie & Jack Trounce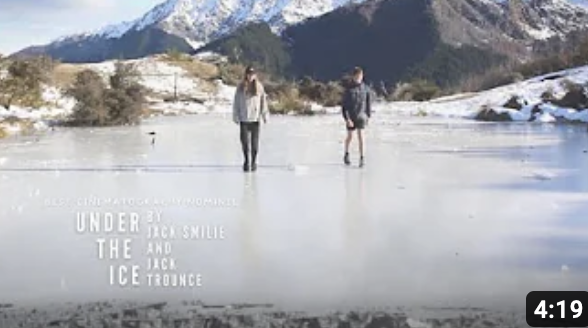 We're delighted to welcome "The Jack's" to Team Stumps! Jack Smillie and Jack Trounce are Year 12 students at Wakatipu High School.
The Jack's are Queenstown-based videographers, directors, editors, sound designers, and drone operators. They have worked together on a number of local projects, including Under the Ice—a 3-minute opening sequence based (slightly) around the new season of STRANGER THINGS.
The Jack's acted as production runners and Behind-the-Scenes videographers/photographers during the shoot. In addition to being able to observe on set, they will receive an official IMDB credit on the film, written references, résumé samples, and more.
VIEW JACK SMILLIE'S YOUTUBE CHANNEL
VIEW JACK TROUNCE'S YOUTUBE CHANNEL
Rudi Beavan
Rudi Beavan is a Queenstown-based student who is starting his career in Otago filmmaking. He served as a clapper loader, continuity checker, and all-round helper on PULLING UP STUMPS!
---
LOCAL CATERERS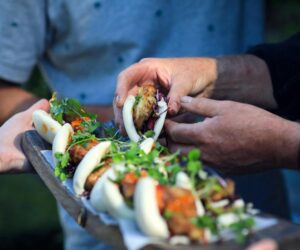 Provisions of Arrowtown is all about fresh, modern & seasonal food. This beloved Arrowtown establishment offers an all-day menu as well as fast & easy healthy counter food and baking.
Café food is all made on site, along with tasty breads, bagels & pastries that are baked daily. In addition to the café, Provisions also provides catering services.