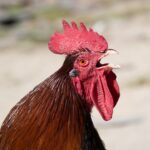 We're thrilled to have two dramatic titans involved in PULLING UP STUMPS. Fans of Kiwi cinema will immediately recognise the names of Ian Mune and Mark Mitchinson. Read on to learn more about these unique actors. And Giovanni the Rooster.
---
IAN MUNE
Older Bloke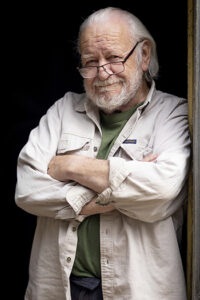 On stage and in the wings, in front of and behind the camera, Ian Mune has been a constant presence in Aotearoa New Zealand's performing landscape for more than four decades.
As his credits demonstrate, Ian is identified with many of the milestones of Kiwi cinema and television as a performer, producer, director and writer. His screen debut was in the pioneering drama series PUKEMANU (1971), which was also an opportunity to start developing his writing skills.
Ian's longtime collaboration with Roger Donaldson included SLEEPING DOGS, regarded as one of the pivotal moments in New Zealand's cinematic renaissance. Ian co-wrote GOODBYE PORK PIE, and his feature film directorial debut was another homegrown classic, 1985's CAME A HOT FRIDAY. Bringing THE END OF THE GOLDEN WEATHER to the big screen in 1991 was a major personal and public highlight.
READ MORE ABOUT IAN'S WORK

After ONCE WERE WARRIORS, Ian stepped in at short notice to direct the sequel, WHAT BECOMES OF THE BROKEN HEARTED? which won nine New Zealand Film Awards in 1999 and remains his biggest commercial success.

Having made an early decision to set aside the opportunity of joining the Royal Shakespeare Company and return from the UK to "talk my own language", it is not surprising that Ian has long been a passionate promoter of the telling of Kiwi stories, and of an untrammelled creative environment. A raft of awards, including an OBE in 1991 for services to Film and Theatre, underline the remarkable impact he has had in Kiwi culture.
---
MARK MITCHINSON
Younger Bloke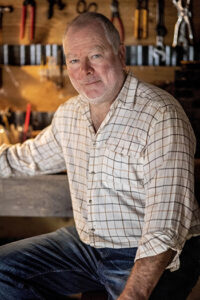 Mark Mitchinson is an English-born New Zealand actor who trained at the Guildhall School of Speech and Drama in London.
One of Mark's first major roles on-screen was in the 2010 telemovie BLOODLINES; Mark was named Best Actor at the 2011 Aotearoa Film and TV Awards for his performance. A year later, Mark was named Best Lead Actor at the NZ Television Awards for his portrayal of gunman Jan Molenaar in SIEGE.
In the intervening years, Mark has amassed a long list of industry credits, including roles in major New Zealand TV series like THE LUMINARIES and films like THE HOBBIT. Mark is also a regular voice-over artist for the POWER RANGERS and won the Best Voice-Over Performance for Sky Television in the PROMAX ANZ 2021 Awards.
READ MORE ABOUT MARK'S WORK

From THE AMAZING EXTRAORDINARY FRIENDS to MORTAL ENGINES, from SPARTACUS to THE SHANNARA CHRONICLES, and from series like THE GULF to THE PANTHERS, Mark's characters have run the gamut of emotions from A to Z. In 2017, he co-starred in the psychological thriller HUMAN TRACES, as a scientist on a remote island with his wife and a mysterious new arrival. In WELLINGTON PARANORMAL, he played the Ghost Cop Miller. Mark will next be seen in two independent films, FROZEN MOMENTS and THE TANK, and the TV series, SAFE HOME.
---
GIOVANNI
The Rooster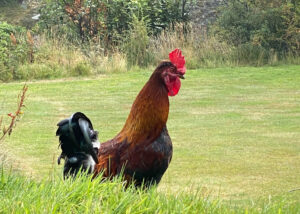 Giovanni is a seasoned veteran of the Silver Screen, having previously acted in the short film, MAUNGA CASSINO, shot in the Queenstown Basin area.
His theatrical specialty is ornery poultry with little regard for human frailties. He also likes dog fights.